Moana Explorer Program – Kids

Moana Explorer Program
Exciting South Pacific Discovery for Kids & Families
The South Pacific is a dream destination—and aboard the m/s Paul Gauguin, it's also a once-in-a-lifetime opportunity for your family to strengthen bonds and create memories you'll cherish forever, through the Moana Explorer program.
Offered in partnership with Te mana o te moana, a South Pacific marine education and conservation foundation, this exciting new program invites children and teens, ages 7-15, to discover and value the natural wonders of this breathtaking part of the world through hands-on, interactive learning.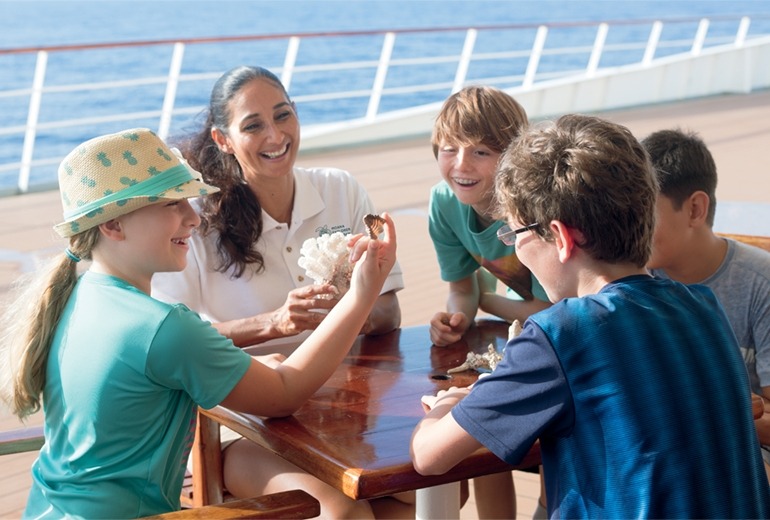 Every day of the voyage, there is a combination of naturalist-led island and/or beach excursions, science activities, crafts, games, and other adventures. Depending on their itinerary, your children might learn about underwater life through board games, create natural jewelry, conduct water experiments, go on a treasure hunt, enjoy water games in the onboard pool, go stargazing, design their own Polynesian tattoo, and more.
Best of all, there is no fee* for this special family program! It's all part of Paul Gauguin Cruises' extraordinary all-inclusive value.
Please note: The Moana Explorer program is available on summer and holiday sailings, and must be reserved at the time of booking. *Certain itineraries may offer additional activities for a small fee. These will need to be requested onboard. Program offered in English and French.