CloudBlue Travel Featuring Paul Gauguin Cruises
Crafting Perfect French Polynesian Experiences
The Artist Paul Gauguin first sailed to Tahiti in 1891 in search of inspiration, and along with the idyllic landscapes, he found a deep connection with the inviting spirit of the local Polynesians. Today the m/s Paul Gauguin intimate luxury, cruises through French Polynesia and the South Pacific allow you to experience these remarkable places on the vacation of a lifetime!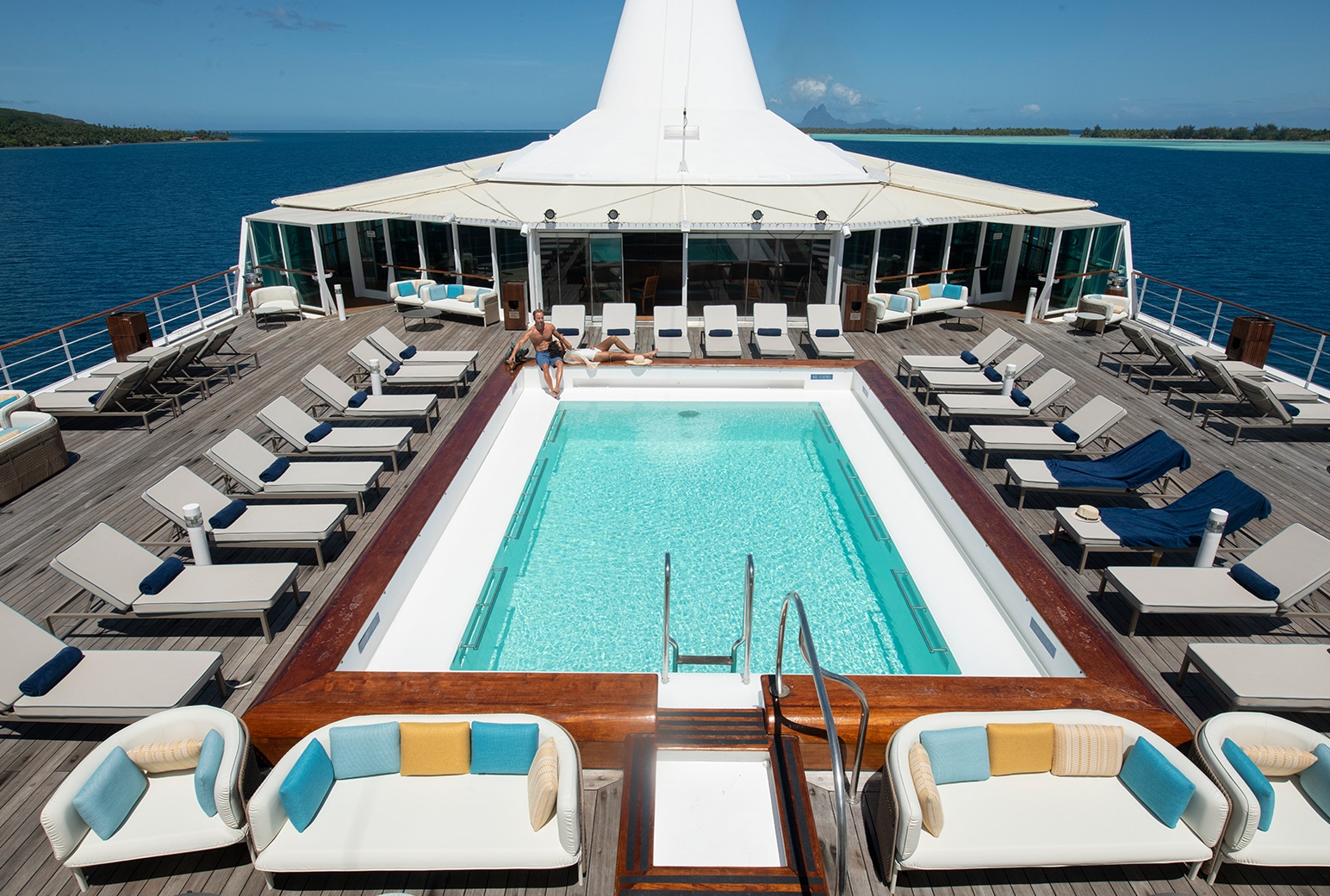 Paul Gauguin Cruises operates the highest-rated and longest continually-sailing cruise ship in the South Pacific, the renowned m/s Paul Gauguin has been designed to explore the pristine lagoons of these islands, while the team of local Tahitians extend genuine Polynesian hospitality.
Artful onboard features include luxurious, oceanview accommodations with balconies in select staterooms, gourmet dining curated by award-winning chef Jean-Pierre Vigato, a lavish spa offering signature treatments, an expansive deck and outdoor pool, fitness center, a boutique, and a lounge with live local entertainment introducing you to Polynesia's vibrant cultures.
The m/s Paul Gauguin also offers a watersports marina for kayaking, paddle boarding, and PADI SCUBA diving programs. Only on Paul Gauguin Cruises can you visit the private island of Motu Mahana (off the coast of Taha'a) where food, drink, and live music await as well as an exclusive beach retreat in Bora Bora.